Have you ever been ghosted? You know…ignored!? Today we're talking about the one guaranteed way to prevent being ignored! Stay tuned!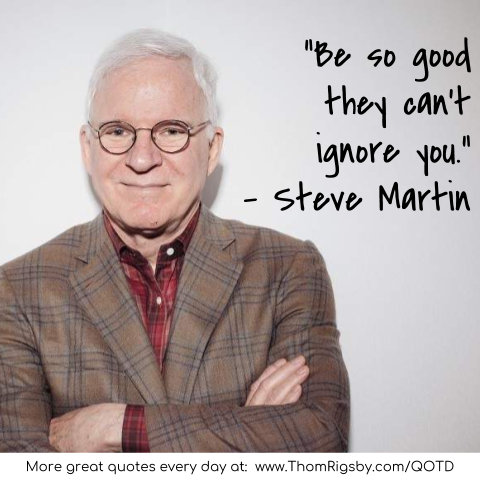 I love this quote from Steve Martin! So simple and yet so true! And it may be tipping you off to today's topic.
The single best way to ensure you are not ignored is to be great at what you do. Be so great that they can't ignore you (as Steve says). I've been saying for years that, "Results trump everything else," and it's true, well, mostly true. I mean, you can't burn the building down or anything…but short of something like that, results matter!
But Thom, you don't understand…I have a (mean boss, ridiculous quota, disliked product line, etc, etc…) to which I will reply… "Yeah, and?" Look, everybody has tough circumstances sometimes. Everybody has to deal with crap assignments, bad bosses…deal with it! Over-deliver anyway!
Tell me what you think. Drop a comment below and let me know if you've every experienced what can happen when you over-deliver!